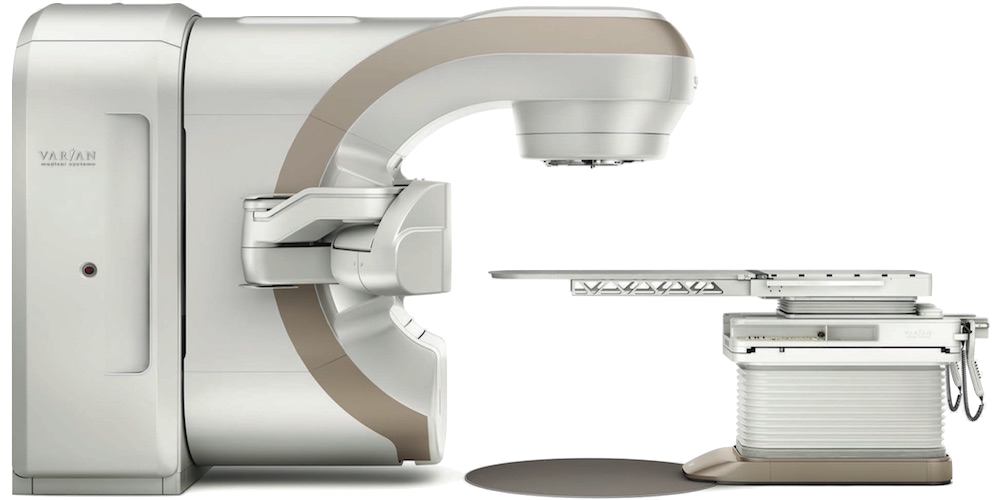 15 Dec

5 Reasons Why Cancer Patients Love TrueBeam Technology

TrueBeam™ redefines radiotherapy as we know it. Faster to administer than conventional Radiotherapy, TrueBeam rotates around the patient to deliver powerful, specifically targeted beams of radiation with pinpoint accuracy. San Cristóbal Cancer Institute is proud to debut this technology in Ponce, for the benefit of thousands of cancer patients across the south of the Island.

The system's power and flexibility allow our team of physicians to develop personalized treatments tailored to each patient's individual case, as this vanguard technology has proven to be widely effective to treat a diverse range of cancers, including tumors of the lung, breast, head and neck, abdomen, liver, and other regions. Here are 5 or the many reasons why cancer patients (and our referring physicians) absolutely love TrueBeam technology:
Precision: The precision of Varian's TrueBeam system is measured in increments of less than a millimeter. The system performs accuracy checks every ten milliseconds. This helps the radiation oncologist protect critical organs and healthy tissue surrounding the tumor. The system design also gives the treatment team more options for positioning the patient. In addition, TrueBeam has a new "gated" option to synchronize beam delivery with the patient's breathing. This helps maintain accuracy in situations where tumor motion is an issue, such as during lung cancer treatments.
Speed: TrueBeam can deliver treatments up to 75 percent faster than other advanced radiation machines. Treatments that once took 10 to 30 minutes can now be completed in less than two minutes. With faster treatment, there is less chance of tumor and patient movement. What's more, the treatment is more comfortable and less stressful for patients.
Efficiency: TrueBeam's sophisticated open architecture integrates imaging, real-time tracking, respiratory gating, and treatment delivery. This makes it possible to deliver treatments more quickly and accurately while monitoring and adjusting for tumor motion. TrueBeam rotates around the patient to deliver a prescribed radiation dose from nearly any angle.
Improved Visibility: TrueBeam's advanced real-time imaging allows clinicians to actually "see" the tumor they treat in 3D, and target tumors with sub-millimeter accuracy (that's less than the thickness of a hair!). These images can be used to fine-tune a patient's position prior to and during the treatment process. The system's imager generates images 60% faster than earlier generations of Varian technology, an enhancement that allows the radiologist to reduce the X-ray dose to the patient by 25%.
Patient Comfort: TrueBeam's quiet operation and shorter treatment times create a more comfortable experience for the patient than most radiotherapy systems. Music can be played during treatment, and enhanced communication technology allows for ongoing interaction between the patient and the therapist who operates the equipment. Three closed-circuit television systems let the therapist monitor the patient at all times.
Want to learn more?
Learn more today about this state-of-the-art technology by CONTACTING SCCI or schedule a private tour to view our revitalized facilities at the old venue of the Andres Grillasca Oncology Hospital. Don't forget to visit our Referring Physicians page and sign up for the SCCI Newsletter to stay updated with the latest from SCCI.