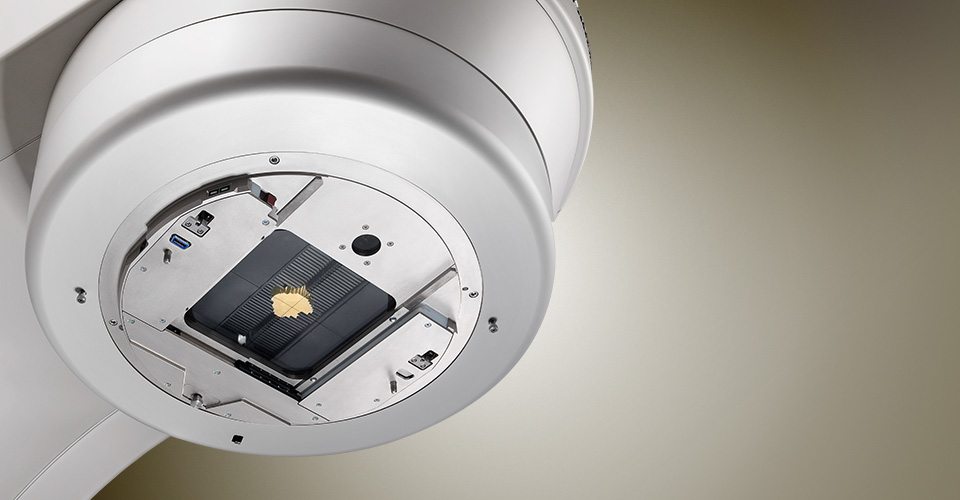 15 Jul

A Breakthrough in Oncology Radiotherapy Comes to Ponce

At San Cristóbal Cancer Institute, we are proud to debut the latest in TrueBeam® technology. This one-of-a-kind image-guided radiation therapy (IGRT) system is used to treat cancer more effectively than any other system in the market, and is just one of the ways we aim to further the quality of life for cancer patients in Ponce and Puerto Rico. Although we feature a wide array of treatment for all your patient needs, radiotherapy and radio surgery are our true specialties, and that's why we've made multi-million dollar investments in the procurement of the latest technology. Our state-of-the-art TrueBeam® linear accelerator is particularly useful for treating lung, breast, stomach, liver, prostate and brain tumors, which are very common in Puerto Rico. TrueBeam also provides real-time imaging, which allows our physicians to direct higher doses of radiation with greater accuracy.
Benefits of TrueBeam Radiotherapy
Patients can also enjoy a series of additional benefits from the TrueBeam® system:
This a fully-integrated system for image-guided radiotherapy and radio-surgery.
The radiation administered is highly targeted, so it does not affect nearby organs.
We can treat cancer anywhere in the body where radiation treatment is indicated, such as lung, breast, prostate, head and neck.
It can effectively treat tumors in motion using Gated-Arc technology, allowing doctors to synchronize radiation beams with the patient's breathing.
It can rotate around the patient's body to deliver radiation therapy from nearly any angle.
Why is this important for your patients:
It is important to note that this type of system channels innovative, intelligent, and intuitive thinking with the goal of providing technology created with the patient in mind. At San Cristóbal Cancer Institute, our team of experts has the intelligent tools for a wide spectrum of advanced treatment options including SBRT. From fast imaging to accurate dose delivery, TrueBeam is designed to help clinicians navigate the challenges of cancer care with more security. Refer your patients with confidence and expect the best possible outcome in radiotherapy treatment in Puerto Rico.
There are many ways in which we can work together to fight cancer in Ponce. Contact our attentive staff today to make these strategies a reality. You can also join our innovative Online Patient Referral Program to join our powerful health network.