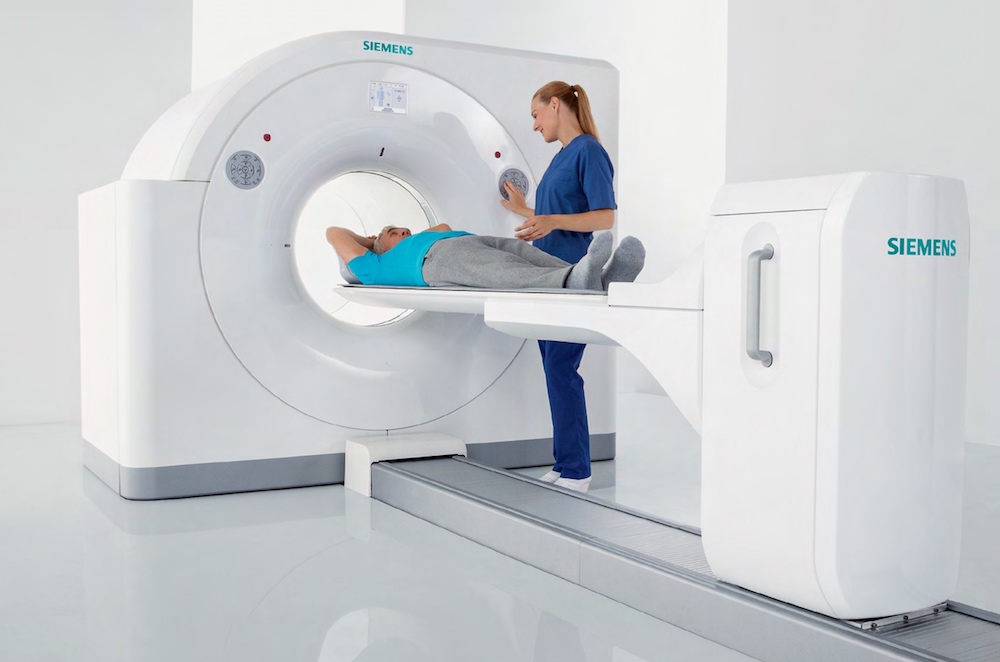 15 Jun

The (New) Powers of PET/CT Scan Technology

The value of PET/CT in patient care is in the details—the more precise the information, the greater the potential for earlier diagnosis and a clearer treatment strategy. At San Cristóbal Cancer Institute, we believe in the power of early and precise detection. That is why we apply the most advanced scanning technology to help our patients follow the most effective treatment plans and achieve the best possible outcomes.
State-of-the-Art PET CT
Our Cancer Institute is laser-focused on the latest generation oncology treatment trends. With the aid of the Siemens Biograph Horizon PET Scanner, we are setting the highest possible standard in Ponce and the south of the island to diagnose and treat a wide array of cancer types.
The Biograph Horizon system enables higher quality resolution and image quality, both valuable for indications that may include lung cancer and common head and neck lesions. It also helps to pinpoint additional diagnostic procedures, lower costs, and reduce liability risks. Our patients also see fewer side effects related to therapies.
A challenge that we face as health professionals is knowing the precise location of cancerous tumors. With the assistance of PET/Scan technology, we apply our powerful image analysis software to optimize the early detection and location of the cancer. Treatment can be effectively planned and monitored efficiently, allowing for verifiable patient results. This not only increases the likelihood of curing the condition but also provides for more pleasant patient experiences.
Our PET markers also address both neurology and heart conditions. The PET/CT technology foundation that we provide delivers excellent lesion detectability, spatial resolution, and quantification accuracy. With this level of quality and reproducibility, we are able to bring the standard of care to more patients.
Versatility, Quality, Results
Our state-of-the-art cancer treatment center features PET tracers that address a broader range of oncology, neurology, and cardiac indications. With premium LSO-based detectors and available Time-of-Flight technology, our technology goes beyond the capabilities of BGO-based PET/CT scanners for high count-rate applications.
In addition, the Biograph Horizon is also indicated for low dose CT cancer screening. It can be used as a shared service model with the goal of supporting screening efforts to drive operational efficiencies. This, in turn, helps to reduce patient wait times and enable scheduling flexibility.
Committed to the Best Patient Care
At Grupo San Cristóbal, our mission has and will always be the same: to offer a space where highly trained personnel and the best technology in the market collide for the improvement of our patients' lives. We not only provide top-notch medical services for each patient's physical health, but we also supply holistic resources for their mental, emotional and spiritual well-being.