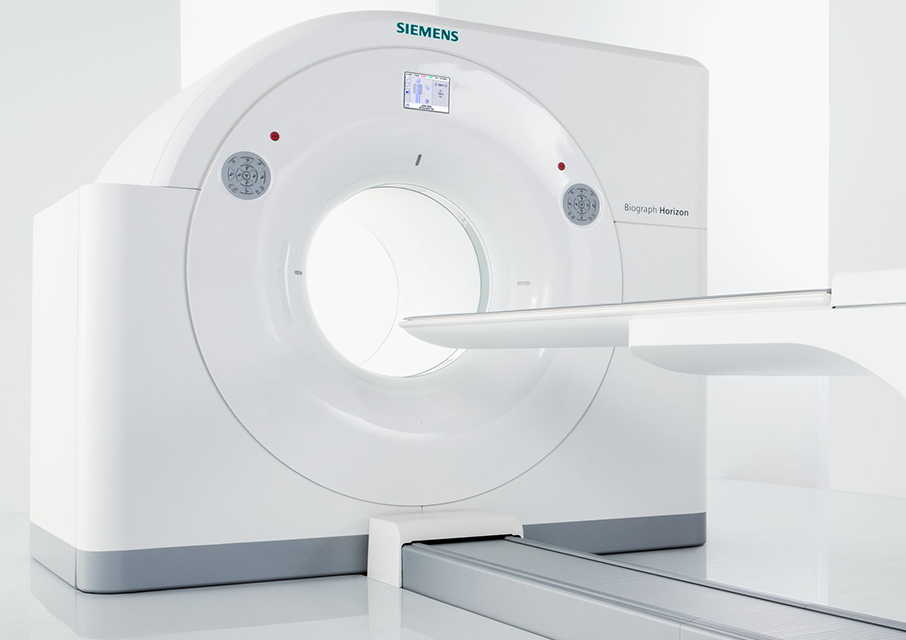 15 Oct

San Cristóbal Cancer Institute is Setting the Standard in PET/CT

Imaging techniques have become indispensable to the practice of oncology for screening programs, staging, diagnosis, early response measurement, and tumor surveillance during follow-up. At San Cristóbal Cancer Institute, we acknowledge the importance of early and precise detection. That's why we apply advanced scanning technology to help our patients follow the most effective treatment plans and achieve the best possible outcomes. With the help of the Siemens Biograph Horizon PET Scanner, we are setting the highest possible standard in Ponce and the south of the island to diagnose and treat a wide array of cancer types.

Since its commercial introduction, PET/CT has become an important tool in oncology. Currently, the technique is used for primary staging and restaging of cancer patients, as well as for surgery and radiation therapy planning. The abilities of PET/CT to measure early treatment response as well as drug distribution within the body make this technique very useful in the development of novel anticancer drugs. Today, the Biograph Horizon is a state-of-the-art system that enables our professionals to receive higher-quality resolution images, both valuable for indications that may include lung cancer and common head and neck lesions. With the assistance of PET/Scan technology, your allies at the San Cristóbal Cancer Institute apply powerful image analysis software to optimize the early detection and location of cancer. Treatment can be planned and monitored efficiently, allowing for verifiable patient results. This increases the likelihood of curing the condition and provides for more satisfactory patient experiences.

Our PET markers also address both neurology and heart conditions. The PET/CT technology foundation that we provide delivers excellent lesion detectability, spatial resolution, and quantification accuracy. With this level of quality and reproducibility, we can bring the standard of care to our patients. The Biograph Horizon is also indicated for low dose CT cancer screening. It can be used as a shared service model to support screening efforts to drive operational efficiencies. The result is in reducing patient wait times and enabling scheduling flexibility.

Referring Physicians: There are many ways in which we can work together to fight cancer in Ponce. Contact our attentive staff today to make these strategies a reality. You can also join our innovative Online Patient Referral Program to join our powerful health network.